More Ethereum addresses hold at least 1 ETH than ever before.
Things took off for Ethereum this year during this summer's bull run. That's because Ethereum is the backbone of decentralized finance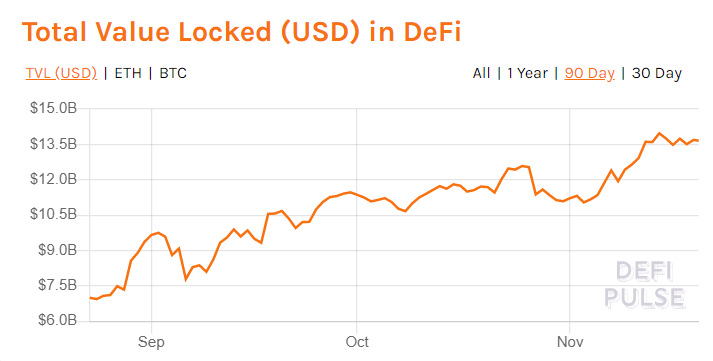 In July, there were 1.076 million Ethereum addresses that held at least one ETH. By September, that figure hit 1.126 million, an increase of 50,000, or 4.6%.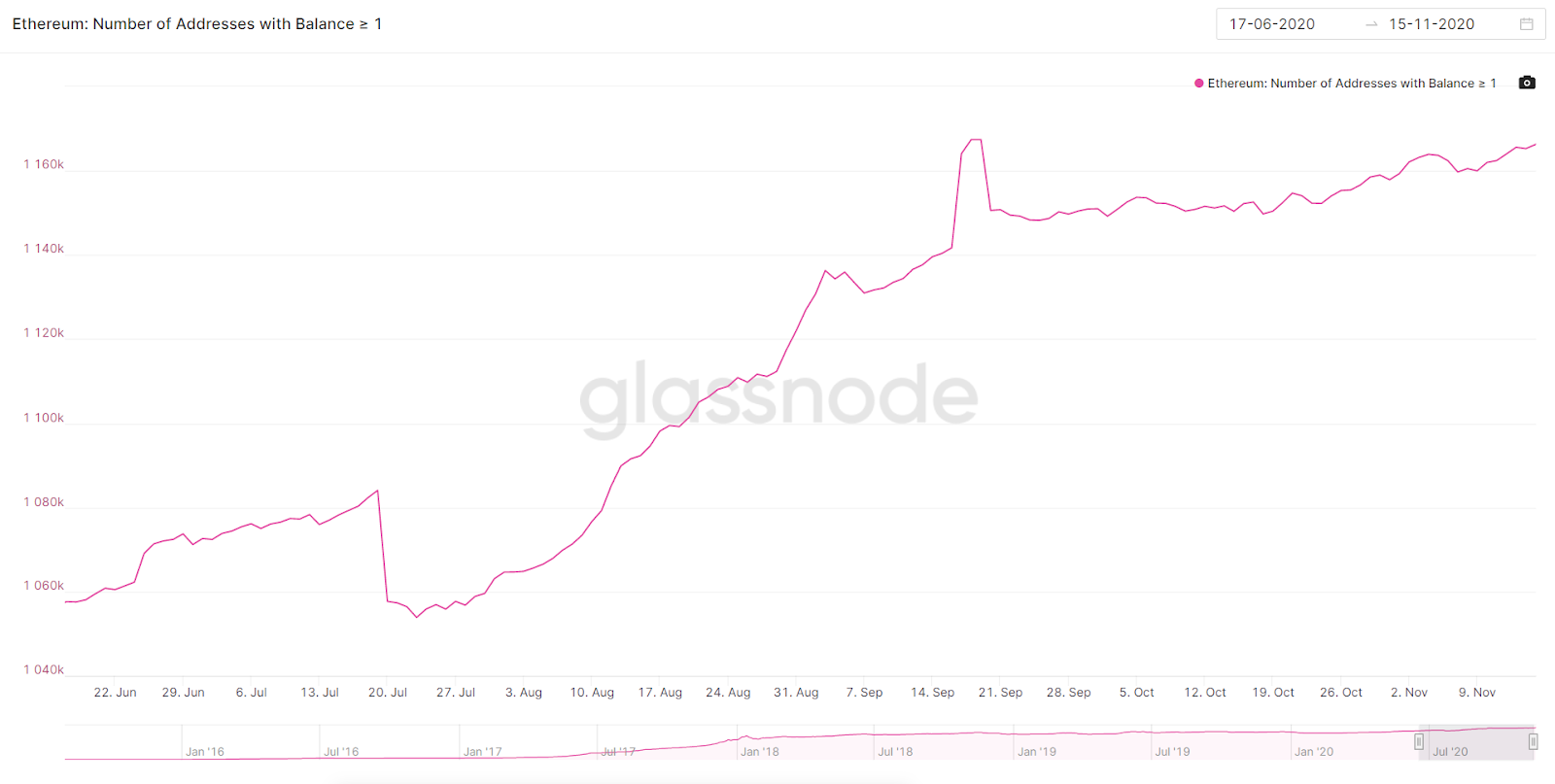 But still, this increase is nothing when compared to the bull run that started at the end of 2017, when Ethereum hit its all-time high price of about $1,300.
On January 1, 2017, there were just 65,907 Ethereum wallets with at least 1 ETH, per Glassnode. But by Saturday January 2018, when ETH hit its all-time high, there were 872,783, an increase of 1224%.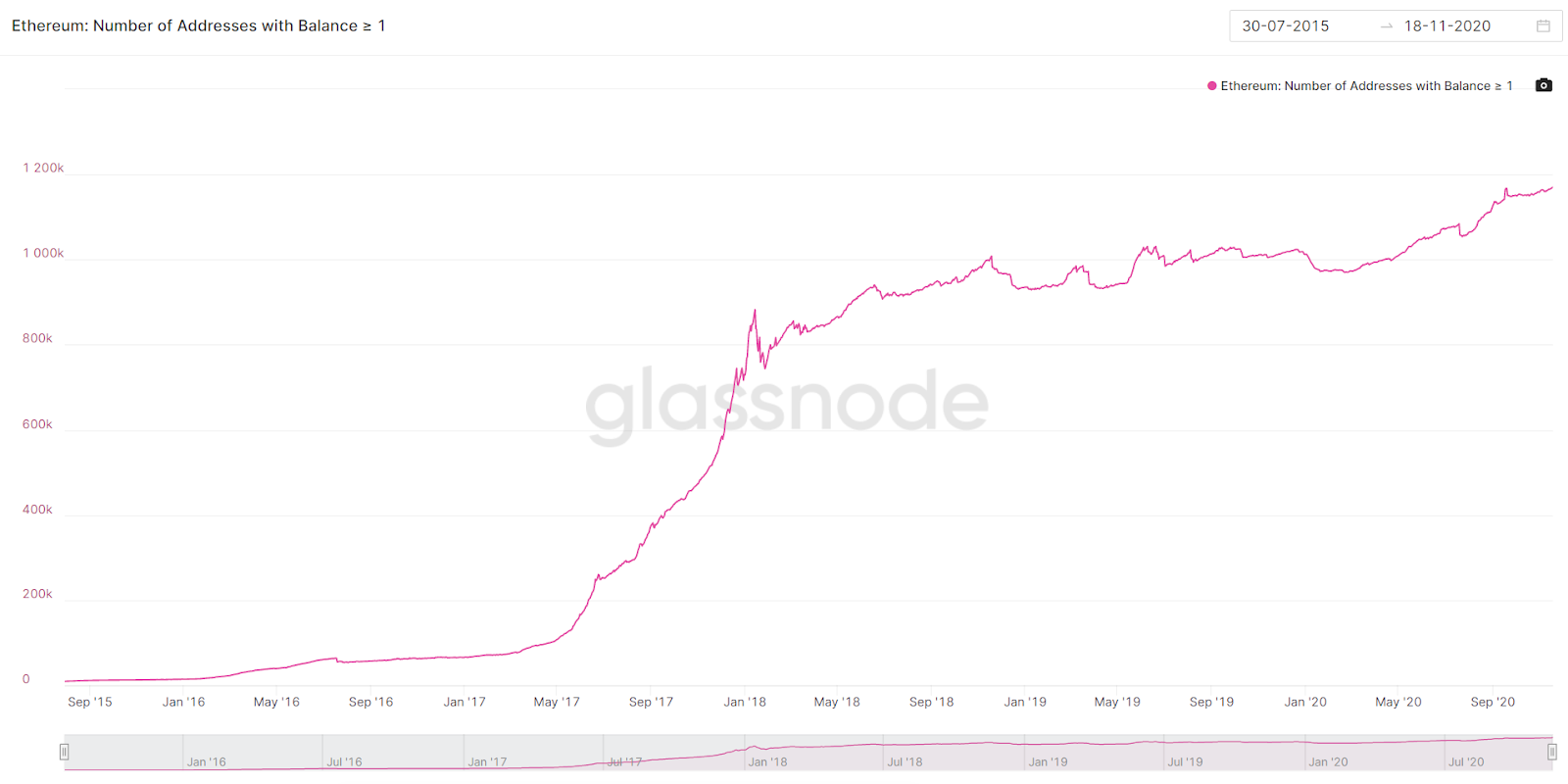 Still, the increase in ETH wallets, no matter how small, is in part a sign of the health of the industry. Though ETH wallets are not necessarily owned by individuals, the marked increase in recent month suggests that people are paying more attention to Ethereum.
Bitcoin, the largest cryptocurrency by market cap, hit its all-time high on November 4, when 825,254 wallets held at least one Bitcoin. Then, the price of Bitcoin was $13,903, or about thirty times higher than Ethereum's current price.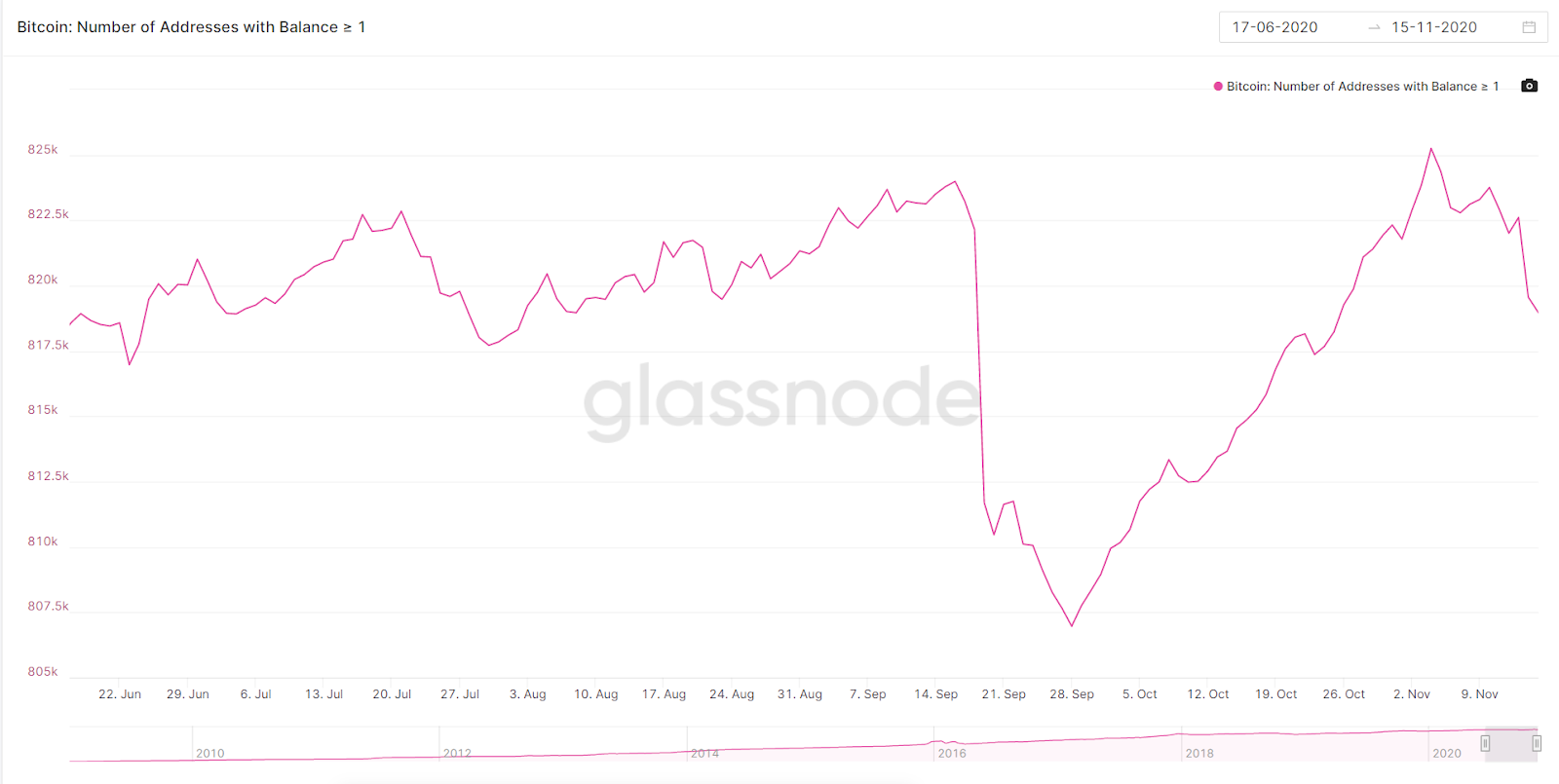 Read more:
TimeBit/Source: Decrypto
*The article is for information purposes and market analysis only, not an article that encourages investment. You should do your own research before making any investment decisions. Crypto, Forex news updated 24/7 on our social media channels: Follow us at TimeBit and Telegram Timebit-Cryptonews.